Film Title
---
快門
The Decisive Moment
Director: Wong Wai-kit Vicky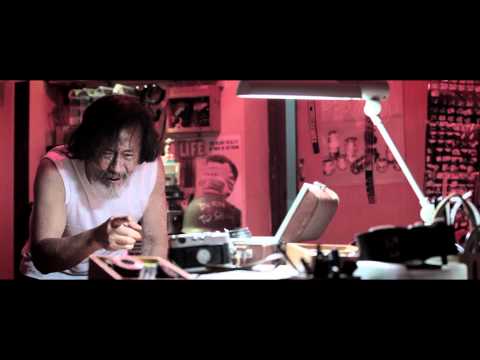 Film Info

Cast & Crew

Awards & Screening

About the Director
---
Production Country
Hong Kong
Production Year
2011
Duration
36' 00"
Colour
Colour
Language
In Cantonese with Chinese & English subtitles
Genre
Drama
Shooting Format
HD
Synopsis
Press the Shutter, Honour and Glory follow; Make the Decision, Autonomy and Conscience vanished.

A mistake made in a second, what follows? Fame or shame in the click of a shutter. A photo journalist's quest for precision can go so far that it is hard to tell whether the human has become a machine or the machine has acquired a desire of its own. Cheung and his beloved Leica managed to captured a moment between life and death; the gaze from the subject haunts Cheung so much that he loses the strength to take another photo.

Based on the true story of the famous photo journalist Mr. Lam Kai Cheung, The Decisive Moment reconstructs his life aided by interviews of his colleagues. The intriguing relationship between the object and the subject is brought forth for philosophical reflection.
Distribution & Screening
Remarks shared after Festival


---

"Hong Kong Short Film: New Action Express helps filmmakers
who are short of budget to join world-renowned film festivals - this broadened
our horizons and strengthened our connections. For me, many opportunities would
have been missed without this Scheme."


— Shared by Wong Wai-kit Vicky, director of The Decisive Moment,
after attending the 14th Udine Far East Film Festival in Italy, under the
sponsorship of NAE.
* Information provided by Director